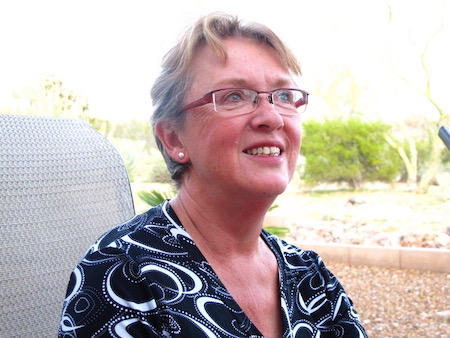 TERESA ELIZABETH HEHN
(née WHITE)
March 8, 1948-July31, 2023
It is with deep sadness that we announce Teresa Elizabeth Hehn has passed away peacefully at Broadmead Lodge at 8:40 a.m., Monday, July 31, 2023. She will be mourned by her devoted husband, Robert, step-children Chris (Lynne) and Stacy (Per) as well as her brother John (Alison), nephew Adam (Charmaine), niece Ainslie (Luke), sister-in-law Reta Blanchard, grand-nieces and nephews, step-grandchildren and many friends, colleagues and students. Predeceased by her parents Jack and Kathleen White (née Marshall).
Teresa was born and grew up in Victoria, attending Willows Elementary and Oak Bay Secondary Schools before going on to earn a degree in Education at The University of Victoria. She was an outstanding student, winning many awards at each institution. Upon graduation she began her teaching career in Victoria, working at Blanchard, Quadra (you may remember the cat themes that she painted and placed in the windows facing Quadra Street), Doncaster, Sir James Douglas and Shoreline Schools. Teresa was an outstanding teacher: creative, innovative, fun-loving yet with high standards. She inspired her students to work hard, reach for and achieve lofty goals and learn while having fun. She was respected by all members of her school communities. At each school she saw the "big picture" when working with students, parents and colleagues, always having the best interests of the whole school community front of mind.
As a youth and young adult Teresa was a champion Highland Dancer, winning competitions in B.C., Washington, Oregon and California; and one memorable months' long trip to Scotland. Teresa loved to sew, garden, cook, entertain, travel, dance and laugh. Her love of photography, art and stylish clothing were other passions. She was the ultimate hostess and organized many memorable dinners and parties. Teresa was also a tenacious negotiator when shopping.
Teresa was a victim of Alzheimer's disease and The Long Goodbye has come to an end. The disease stole a brilliant mind, a vibrant personality, a loving companionship and many joyful retirement years. Robert cared for her at home of five years before she went into care. Teresa was a resident at Broadmead Lodge for seven years. The care she received there was exemplary. Special thanks to the activity directors, care aides, LPNs and doctors in the Magnolia Lodge. They were especially caring of her and family in the last weeks before Teresa's passing.
The family gratefully declines flowers. If you wish, donations in Teresa's name may be made to the Alzheimer's Society or Broadmead Lodge.
Deeply loved and held in our hearts always.
A Celebration of Life will be organized for a time in the Fall.
Condolence messages may be made through victoriasimplycremations.com.
---