If you or a loved one is planning to be cremated, finding the perfect cremation urn to hold their ashes is an important decision.
Let our team help you find the perfect urn to hold and display your loved ones ashes.
This is one of the last acts of love you can do for your loved one and the cremation urn that holds the last physical earthly elements is really a very sacred vessel.
When selecting a cremation urn most people try to find a style of urn that reminds them of the deceased.
Maybe it's the style or maybe the person admired certain materials in their taste for art. However you choose usually you just know it when you see it.
Contact Simply Cremations and let our friendly staff help you navigate our extensive collection of cremation urns to find the perfect one to carry your loved ones ashes.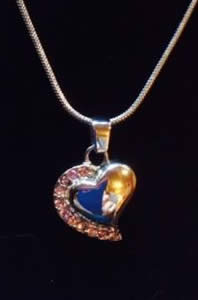 We also have a good selection of cremation pendants and keepsake urns.
Simply Cremations is a partner of Eternity's Touch. Through them, we now offer a wider range of memorial keepsakes that range from pendants, to rings to frames and more. Visit Eternity's Touch to see their full catalog of products on offer.
We will be happy to hear from you and answer any questions or concerns that you have about urns or cremation services.