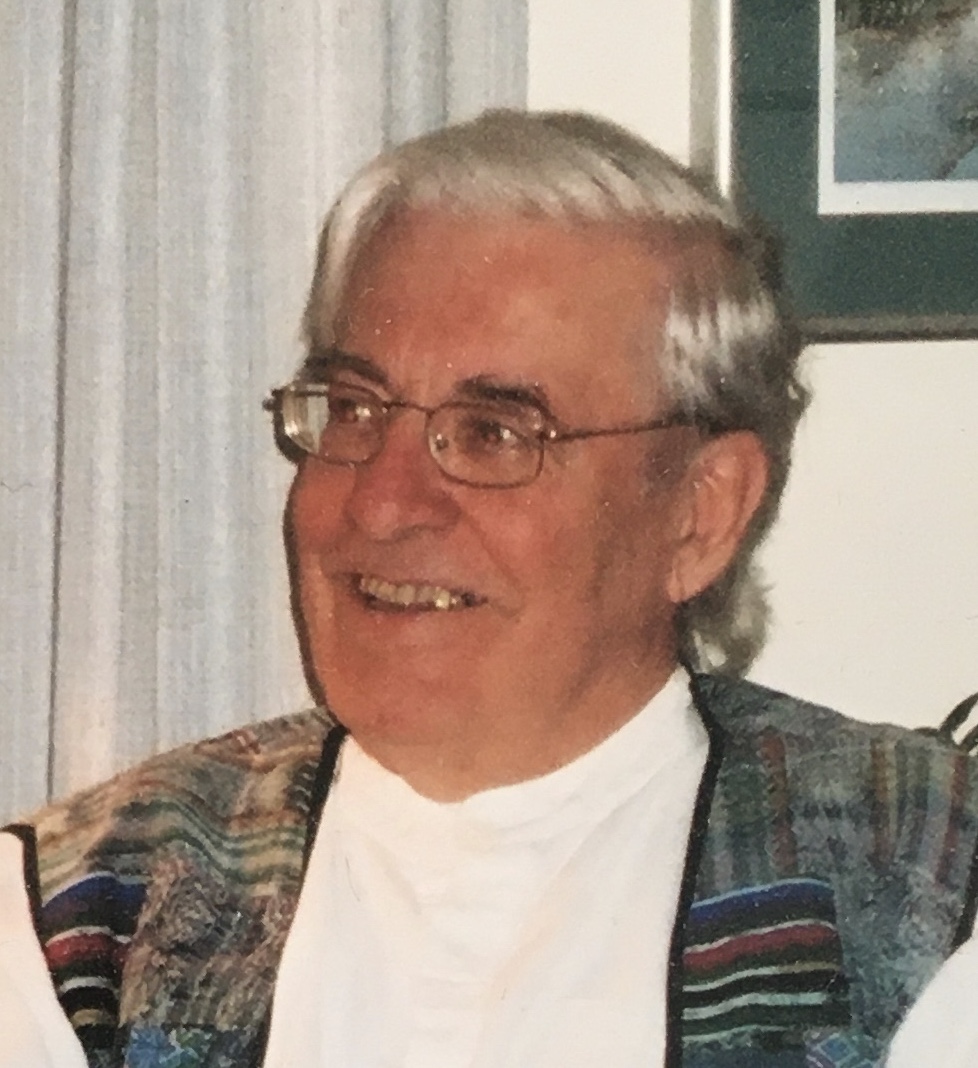 Roland H.E. Stieda 1939-2021
Roland Stieda died peacefully on the morning of Feb. 9,2021 just a month before his 82nd birthday.
Roland was a loving husband, brother, father, grandfather and great-grandfather. Well-loved and respected by all who knew him. Born the fifth of six children to his German Baltic parents, Roland and Marie at their newly built home in Stettin, Germany in 1939. His early years were fraught with uncertainty as war raged in Europe. During the waning days of the war the family ended up as refugees in Denmark, then in 1947 were able to settle temporarily near Bremen, Germany. Finally in the fall of 1952, with the help of Lutheran World Relief and the Canadian Baltic Immigrant Aid Society (CBIAS) Roland, his parents and two siblings followed the older siblings to Winnipeg, Manitoba to start a new life. In 1962 he followed his parents, west to British Columbia. In 1968 he graduated from UBC with his BEd. In the meantime, he met the love of his life, started a family and eventually his teaching career which took him from a one room school in Canim Lake East to high schools in Dawson Creek, Barrière and Kamloops. In 1979 a career change to working with the provincial government in the Ministry of Attorney General moved the family to Prince George and eventually greater Victoria. In 1997 Roland took early retirement to be able to accompany Lennor for a teaching exchange year in England. A stroke in 2014 severely restricted his life but he enjoyed visits from friends and family, being pushed in his wheelchair to the ocean and going for a beer.
In each community that the Stiedas lived in, Roland was involved with his Lutheran faith community. Over the years Roland was involved as a cantor, singing bass in the choir, as well as taking on leadership roles in worship, church council and for many years was a valued member of synod council.
Roland enjoyed the outdoors, spending time hiking, skiing, and camping. As his family grew, he shared his love of the outdoors with them. Both before and after retirement he and Lennor enjoyed travelling and managed to visit with friends and family in Germany, France, Australia, England, Mexico, Switzerland, Latvia and throughout Canada and parts of the United States. Baltic family traditions, including the making of special foods and many unique activities were an important part of sharing his heritage with his family and friends. Throughout their many years together Roland and Lennor cultivated and maintained many friendships with people all around the world. Their home was always a welcoming place for family, friends and students including those from Pearson College.
Roland is lovingly remembered by his wife of 58 years; Lennor, children; Renée (Warren), Gisela (Brent), Roland (Henrike), his grandchildren; Alexandria (Eddie), Victoria (Stew), Anthony (Chelsey), Antonia, Louisa (Tony), Tanya (Owen), Sonu (Colin) and Sarah (Darcy), as well as eight great grandchildren – Ava, Mason, Emmet, Eli, Sawyer, Weston, Nathan and Hazel. He further leaves behind to mourn him his sisters Eva and Sieglinde, his brothers and sisters-in-law – Christoph, Stephanie, Henning, Bev, Dittmar, Pat, Brita, Bob, Agnes, Gordon, Gerry and Clive along with many nieces and nephews and extended family around the world.
The family would like to extend a heartful thanks to the staff at Resthaven Lodge in Sidney who appreciated and cared for him these last five years as well the palliative care unit at Saanich Peninsula Hospital who showed such care and kindness to him and Lennor in the last final days and hours.
During these complex times a traditional funeral service will not be held. A live stream will be held on Saturday, February 20th at 10:30 am PST (www.lutheranvictoria.ca). At a future time family will gather in Oliver, BC to lay his ashes to rest at the family plot. If one wishes donations can be made in his memory to the Music Fund at Lutheran Church of the Cross (www.lutheranvictoria.ca), Lutheran World Relief (lwr.org) or to Pearson College UWC (www.pearsoncollege.ca).
As a special request Roland asked that at his good-bye service, people join in a champagne toast. So please raise a glass to celebrate a life well lived. Thank you!
---