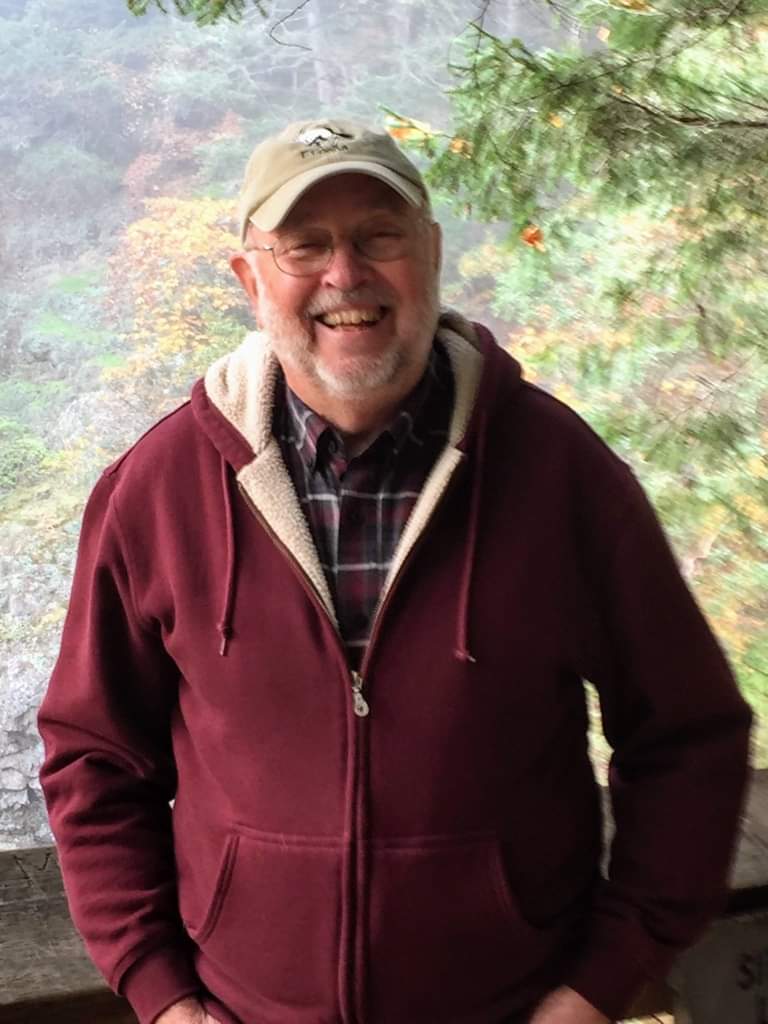 Richard (Rick) Henry Dumala
November 1, 1944 – October 6, 2021
Rick passed away peacefully at home surrounded by his family after a courageous battle with cancer. Rick will be greatly missed by his wife, Dawn, his children, Matthew, Phillip and Krysia and their partners, his grandchildren, Alicia, Toma and Veda, and his sisters, Marie, Stella, and Diane. His good sense of humour will be missed by all who knew him.
Born and raised in Hamilton, Ontario, Rick earned a Bachelor of Applied Science in Mechanical Engineering in 1967 at the U of T. Upon graduation he joined Canadair (now Bombardier) in Montreal and was assigned a position in the Advanced Design and Flight Test team specializing in the Vertical/Short Take-Off program. He received a Ford Foundation Grant to enrol in a post graduate program toward a Master of Engineering degree, which he completed at McMaster University.
His desire to become more than just an "engineer" led him to leave Canadair in 1971 and to travel across Europe, purchasing an old Volkswagen Beetle in Amsterdam and randomly motoring across the many countries in Europe.
Upon his return to Canada, Rick was hired by the Vancouver Fire Department as a Fire Safety Engineer, the first professional engineer to be employed by a Canadian fire department. It was at this time that Vancouver initiated an aggressive fire safety program to retrofit older vulnerable hotels with automatic sprinkler systems, the goal being to reduce significantly the current fire death rate of 50 persons per year that Vancouver was experiencing. Rick was given the assignment of overseeing the approval of the designs and seeking creative solutions to issues not anticipated by existing building codes and municipal bylaws.
During his career in the fire service, he was appointed to building and fire code committees at the National Research Council of Canada in Ottawa, Underwriters Laboratories of Canada, Canadian Standards Association, and other national and international fire safety associations; he eventually chaired many of their committees. His personal singular achievement was being appointed to represent the province on a four-person team to create the building and operating codes for Expo86.
In 1979 Rick was recruited by the Province of British Columbia to join the Office of the Fire Commissioner. He eventually was appointed Fire Commissioner in 1988, a position he held until retirement in 2004.
During his tenure as Fire Commissioner, he was successful with the support of the Lieutenant Governor in continuing to lobby the British Columbia Legislature to establish a BC Fire Fighters Long Service Medal and a Fire Fighters Medal of Bravery to recognize the dedication and sacrifice of BC's fire fighters, thereby fulfilling an initiative begun by his predecessor.
Rick's love of aviation never left him, and he earned his glider pilot licence through the Vancouver Soaring Association, flying out of Hope BC where he served as president of the flying club for several years. He became a part owner in a competition sailplane and participated in glider competitions against other flying clubs on the west coast. It was at a Wenatchee competition where he met his wife. He scaled back his flying as his responsibilities toward his young family took precedence.
Rick was a self-taught woodworker, building two cedar strip kayaks, a variety of furniture as well as cheese boards and intarsia projects, which he generously gifted to friends and family. In his retirement he took up lapidary and also became an enthusiastic curler, volunteering as an official at junior curling competitions and enjoying the camaraderie of the curling community.
Rick requested a private family service. In lieu of flowers, the family would appreciate donations to the Cancer Society or to a hospital of your choice.
---