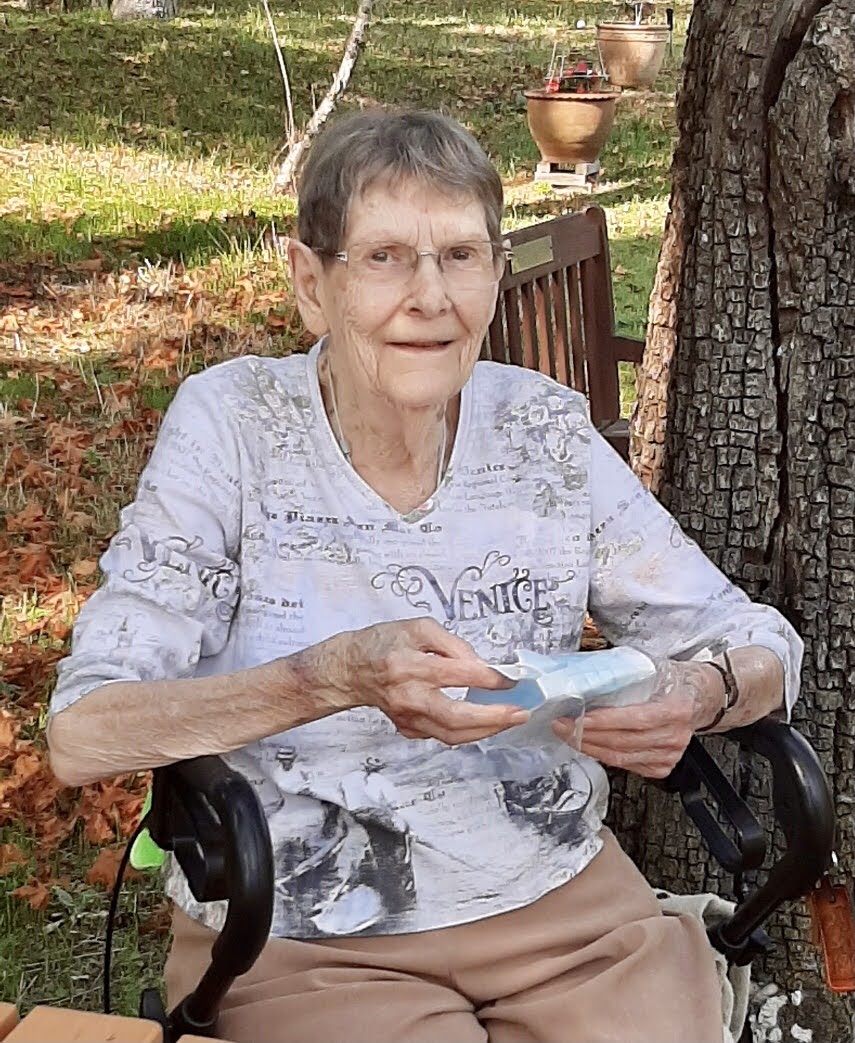 PATRICIA JUNE HARPER
OCTOBER 2, 1929 – JULY 21, 2021
Pat Harper (née Addison) left us peacefully and surrounded by her loving children on July 21, 2021 at the age of 91. She is survived by her sister Betty (Fran), her five children Louise (Ralph), Julia, Jean, Bill (Sandy), Marion (Andrew) and her many grandchildren and great-grandchildren. She is predeceased by her brother Herb (Gloria) and her son-in-law George.
Struck by wanderlust, Pat lived a full life, travelling to most of Canada and other parts of the world with her family. She was a strong matriarch and raised her five children much on her own. She was proud of her Irish heritage. Pat will be remembered for her bold sense of humour and her sharp wit. She always appreciated a beautiful garden, a good book, a winning Blue Jays play and a rowdy game of euchre. She was our Ace of Hearts.
Her family would like to thank Dr. Vizsolyi, and the staff at The Cedars for their helpfulness and compassionate care over the years. Special thanks to Clodagh for her friendship and the kind use of her wheelchair.
The Final Lesson
I have sought beauty through the dust of strife,
I have sought meaning for the ancient ache
and music in the grinding wheels of life.
Long have I sought and little found as yet
beyond this truth:  That love alone can make
Earth beautiful and Life without regret.
Arthur Stringer
No service by request.
---