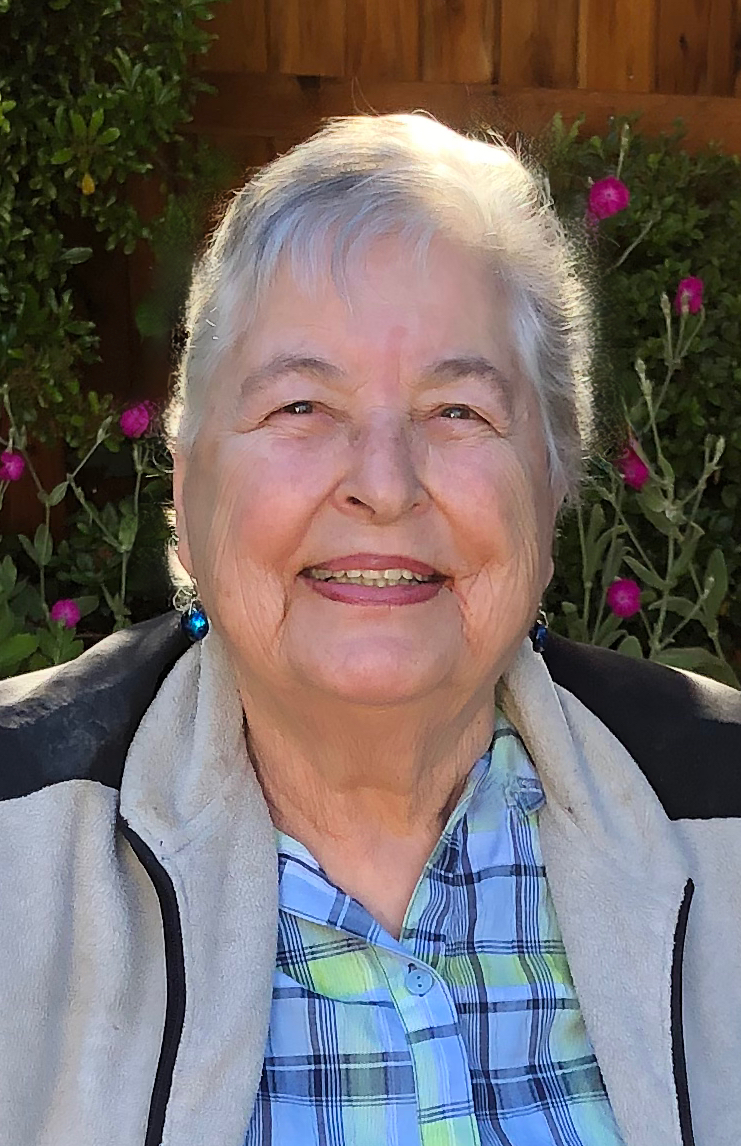 It is with great sadness that we announce the passing of Pamela Mavis Marie Campbell (nee Harbord Harbord) on June 1st, 2021 at Victoria General Hospital. Pam/Mom/Gammie lived her life devoted to her family, her friends and her community.
Pam was born in Duncan, BC on April 16, 1943, several minutes ahead of her twin brother Patrick. She attended school in the Cowichan Valley which culminated with a move to Victoria, BC to complete her final year where she graduated from St. Ann's Academy in 1962. Following graduation, she continued at St. Ann's as a PE instructor before attending Practical Nursing School and was proud to be a graduate of one of the first Practical Nursing Programs in the province of BC. She worked at St. Joseph's Hospital in Victoria until she later returned to live in Duncan. In 1966, she married her high school sweetheart, John Campbell and earlier this year they celebrated their 55th wedding anniversary. Pam and John were life-long residents of the Cowichan Valley, although after retirement they relocated to the Saanich Peninsula to be closer to their children and grandchildren.
Predeceased by her parents, Patrick and Anita (Noel) Harbord Harbord, her older brother Brian, twin brother Patrick and her beloved Aunt Pam and namesake – E. Pamela Noel, Pam leaves a legacy of a great family to carry on reflecting her love and her strength. She will be lovingly remembered by her husband and best friend John Campbell, her daughter Michele Campbell (Bill), her sons James (Anna Maria), Justin (Michelle) and Russell (Leigh), her grandchildren Kaley, Thomas, Jacob, Jordan and Nathan – who were her pride and joy, her younger brother Wayne Harbord Harbord (Pat), her sisters- and brothers-in law Ann Kyllo (Bernie), Merle Campbell, Norma Campbell (Glen), Robert Campbell and Shirley Campbell as well as numerous nieces, nephews and cousins across Western Canada and especially her cousin Lynda Daddona (John).
Pam was a community advocate, a supporter and an avid volunteer. Starting as a Girl Guide while in her teens, she began a lifetime of giving to others. She was a proud wife of a Duncan Volunteer Firefighter and volunteered for many firehall events and activities over the years. She was a Life Member of Kinettes (Kin Canada), helping to fundraise for multiple charities and held a variety of roles with the organization – Treasurer, Secretary, Vice President and President. She was a long-time board member and organizer of the Cowichan Music Festival and she was involved with the Navy League of Canada Executive serving as President and Treasurer for many years. Through her volunteer work with the Navy League she started volunteering at the Duncan Bingo Hall, which transformed into a second career as the Manager of the Hall until she officially retired. For her "retirement job", she volunteered weekly for many years at Victoria General Hospital in the Pediatric Surgical Day Care Unit and spent countless hours sewing special items for the Neonatal Care Unit and the Pediatric Ward.
As her children reached school age, Pam became involved in the Parent Teacher Organization at Koksilah Elementary School. This started her interest in the affairs of the local school board. She was a Cowichan School District Trustee for 18 years, including 6 as Board Chair and 3 as Vice Chair. She was a tireless advocate for public education and was a fierce contender at the bargaining table, always keeping the students as the primary focus. Her proudest achievement was leading the construction of Frances Kelsey Secondary School in Mill Bay, its innovative approach to student learning, and having met Ms. Kelsey when she came to the grand opening.
She loved playing basketball as a teenager/young woman – a love that was shared by her father. Pam was a fan of many sports, especially the Vancouver Canucks and the BC Lions, watching almost every game on TV and attending many in person over the years. She would chat the stats with anyone she could and give her synopsis on what was going right or wrong with her teams. Pam rarely missed any opportunity to watch her children's and grandchildren's sports events and was a faithful benchwarmer at many hockey arenas, lacrosse boxes, basketball courts and baseball fields.
Pam loved the music of Anne Murray and Nana Mouskouri. She loved puzzles and looked forward to her new puzzle every Christmas – an annual tradition that started with her own father. She was a card shark! She enjoyed playing Bridge and Cribbage and she always knew when you had a crap hand and were bluffing. She enjoyed travelling – her highlights were her exchange trip to Japan as a representative of the school board, multiple cruises to Alaska and the Caribbean and trips to several of the Hawaiian Islands. She also explored many a mile across BC and Alberta as we visited with family and friends and had the annual Campbell camping adventures.
She was a Seamstress Extraordinaire for family, friends and soon to be friends – far and wide. If you had an idea, she could make it come to life. Many a high school graduate and bride found their way to her "sewing room" and celebrated their event wearing beautifully crafted dresses and gowns. If there was a new baby arriving to anyone she knew, they were sure to receive her package of "burpie cloths and baby flannels" to get them started. She also had the biggest first aid kit for miles around and with four adventuresome kids and all their friends, she put it to good use! Pam looked after many other families and kids over the years – long before the daycares of today existed and there was always a place at the dinner table for anyone that needed it. Pam knew EVERYBODY'S birthday and anniversaries and she could talk your ear off if you let her! Any time you would leave her house, your arms would be filled with jars of Gammie's Jam with at least a couple jars of every flavour! Every Thanksgiving and Christmas, she would cook the biggest turkeys and all the trimmings that she could fit in the oven and she made some pretty great pies as well.
Pam was a Mom, a Caregiver and a Friend to all those that needed it, no matter your place in life or what the problem was. We are all better for having known and been loved by her! Pam loved her extended family and friends endlessly, and even though it feels impossibly hard to live without her, she will live on in our best memories and by us living the many values she instilled in all of us.
Pam faced many health challenges over the past 6 months and she rose to the challenge of facing whatever came her way with the strength and dignity that she displayed throughout her entire life. She frequently reminded us that she was a fighter and not a quitter but alas, she also knew when enough was enough! We wish to thank the entire nursing team and physicians of the Neurosciences Unit at Victoria General Hospital, in particular RN's Kerri, Hannah and Rita and Dr Hentschel and Dr Chrisci, who supported our family with kindness, grace and expertise as Mom faced her final challenges and we had to say farewell. Lastly, we want to acknowledge the amazing support from the Peninsula Community Health Services Team (Nursing, Occupational Therapy, Dietician, Case Manager and Home Support Workers) whose various skills allowed Mom to come home between hospitalizations. We couldn't have done it without ALL of you!
A Celebration of Life will be planned for September 2021 in Duncan, BC when we are able to do so. In lieu of flowers, please consider a donation to the Victoria Hospital Foundation Pediatrics or a charity of your choice that supports children, youth or public education.
---