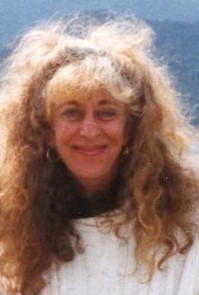 Pam McCall Grossi, a resident of Victoria, British Columbia, passed away peacefully on Friday, May 19, 2023, at Royal Jubilee Hospital.
Pam was predeceased by her parents, Roy and Kathleen McCall, and her former husband Enrico Grossi.
Pam is survived by her partner of 37 years Peter, son Dana, daughter Sarah and granddaughter Victoria. Her siblings include her twin brother, Ian, and sisters Kathi and Margo , and nieces Jennifer, Kelsey, and Nina, all of Winnipeg. To Peter's siblings Julie, Laurie, Joe, John and Joanna she was loved as a true family member.
Born in Winnipeg, Pam attended Linwood School and St. James Collegiate. She worked at Bruno's Hair Salon in Winnipeg appearing often on their weekly TV show. She then returned to school in Calgary and worked successfully with the head injured in both Calgary and Toronto.
Pam and Peter met at the One of A Kind Craft Show in Toronto. Pam moved to Victoria where her blended family was born. It quickly grew to become a life long love affair. She became a guiding force in the development of Pappa Geppetto's exhibiting at trade shows around the world. As a result of Pam's efforts the company grew to become an internationally recognized producer of children's toys. She provided the human element and was loved & respected by both customers and employees alike. Eventually a decision was made to sell the company which began a new adventure.
Her next experience was a picturesque historic farm in Southern Ontario. Utilizing the lessons learned in the toy company another creative endeavour was born. Northern Dipper a hard shelled gourd farm
exhibited at large floral and craft shows in Ontario. An annual GourdFest was held at the farm attracting great music and good times. Early on Pam developed an online gourd newsletter
which started small but eventually grew to a readership of thousands around the world.
She continued to miss the west coast so the farm was sold followed by a move back to Victoria.
It was time to slow down so she took a part time job in the Vitamin Department at Thrifty Foods. She liked it so much it lasted for over a decade.
Pam came of age in the 1960's and was a lover of gardening and numerous pets over the years. Throughout her entire life she lived a beautiful balance of power, grace and kindness . She loved fiercely, and was beloved and will be missed by all those who loved her back.
No Service by Request.
Donations in her memory can be made to your local Food Bank.
---