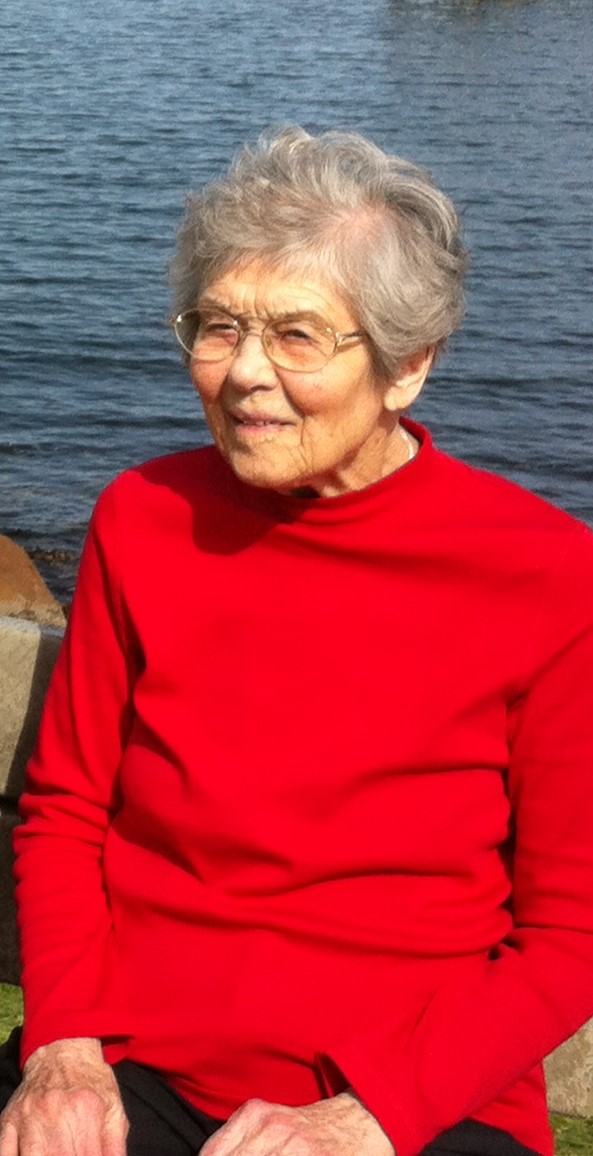 Mary Edith Afford
1924-2021
Mary was born on April 24th, 1924 in England at the Leicester Hospital, where her grandfather was a surgeon. She had a privileged upbringing growing up as the daughter of the Quaker industrial Simpson family of Horsehay Works. Her lucky childhood allowed her to attend school and be friends with the Cadbury chocolate family.
Mary worked as a nutritionist during WW11 to ensure the troops were receiving an adequate diet. During the London air raids she had to sleep in the underground train stations. After the war she adventured out to Kenya to help her older sister, Elizabeth, who was in a weakened state not only because she had given birth to her daughter, Helen, but also because she was recovering from malaria. It was on this visit to Kaptagat that Mary met John, an adventuresome Kenya born local 5 years younger than her. She took a job as a secretary at the Kaptagat school while dating John and enjoying the adventures in the highlands of Kenya. After a year of too many late nights out dancing with John, Mary lost her job so she went back to England to help with her ailing grandmother. She spent the next year back in England where she declined a marriage proposal by a more educated Englishman and agreed by letter to marry John. He flew out Christmas Eve and they were married January 2nd, 1951.
On her return to Kaptagat, Mary worked as a secretary at the sawmill until the birth of Sue in 1952. Shortly after, the Mau Mau (native) rebellion began and John enlisted. Mary left for the safety of England to have their 2nd child, Charles, not only because of the rebellion but also because she had turned blue delivering her first child at the 9,000' elevation in Kenya. Realizing the future of the British in the Kenya colony was in peril, once John finished his 2 ½ years of enlistment, they decided to make an adventuresome future in Canada. In the spring of 1955, John obtained a farm job in the Salmon Arm area then pregnant Mary followed two months later with her two young children on the long ship voyage across the Atlantic and train ride across Canada.
Mary adjusted well to the new adventure despite having to initially live in a basic farm worker's cottage that had only rudimentary plumbing. After a few months they were able to buy their first house just in time for the delivery of their youngest child, David, and before one of the coldest Canadian winters took hold. As time progressed, they were able to buy a better house and a business. Mary was a proud stay at home mom, PTA and Women's Institute secretary, and took care of the business and family finances.
As the family grew up, they had many boating adventures in their home made boats often up Anstey Arm on Shuswap Lake. They also boated from Revelstoke to the Grand Coulee Dam before the Arrow Lakes were flooded. They adventured down the Yukon River from Whitehorse to Dawson City, explored many northern lakes including Atlin, Stuart, Takla, Babine, Clearwater…. They then moved onto sailing adventures around the coastal Gulf Islands.
In 1973, Mary and John sold their business and house and had their homebuilt 41' sailboat transported to the coast were they had many excursions up the coast as far as Glacier Bay, Alaska. After a few years of nomadic life on the boat and travelling in a small camper to Mexico, across the USA, and Canada, they set roots on Pender Island for 36 years.
Mary enjoyed the Pender life of boating, hiking, gardening, bird watching, and pilates. When they weren't building houses or boats, they were off operating canal boats in England, rafting the Tatshenshini and Firth rivers, canoeing the Thelon River and the Saskatchewan north, or exploring in their small camper.
When John passed away in 2013, after 62 years of marriage, Mary realized she could no longer look after their five acre Pender property alone, so she moved to Amica Beechwood Village in Sidney. At Beechwood she was treated well by the caring staff. As her medical needs increased, she moved to the Saanich Peninsula Hospital long term care where the staff were amazing despite the challenges of COVID. Mary passed away peacefully in her sleep April 19th.
Mary is survived by her sister, Anna, and family in Australia, daughter Sue Arnold, sons Charlie (Cathy), Dave (Linda), and grandchildren Heather (Scott), Jenny (Chris), Melissa (Sean), Rebecca (Ryan), and great grandchildren Ella and Leo.
---