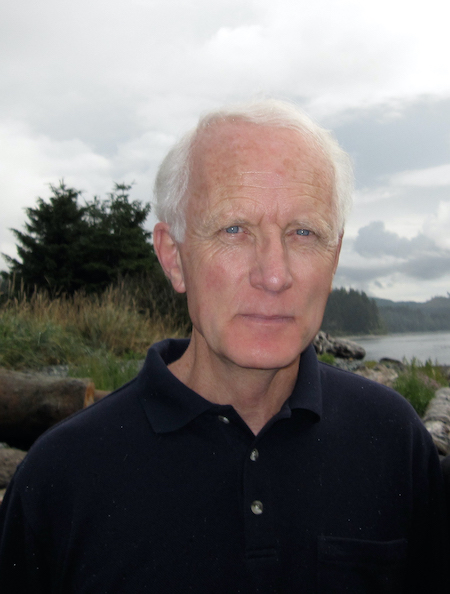 John William Weicker
It is with great sadness that the family of John Weicker announces his sudden passing on Wednesday October 5th, 2022, in his 76th year after a short battle with cancer. He was predeceased by his parents Samuel and Margaret (nee Faber) Weicker of Kitchener, Ontario. He is survived by his loving wife of 49 years, Christine Weicker (nee Lang); beloved brother David (Donna) of Kitchener, Ontario; beloved sister Ruth Kellough (Doug) of Elmira, Ontario; son Sean (Maryse) of Montreal, Quebec; daughter Allison Reid (Don) of Cobble Hill, British Columbia; his cherished grandchildren Madeleine, Nolan, Jackson, and Mila as well as many nieces and nephews.
After a brief stay at the Saanich Peninsula hospital, Dad left us peacefully in his sleep in the early morning hours of October 5th. In his final days, he was surrounded by his children, grandchildren and close friends and he knew how loved, valued, and respected he was. We are deeply grateful for the care that the Palliative team provided which allowed Dad to pass with the dignity and calm befitting of a man who lived by those principles.
Dad grew up in Kitchener, Ontario and had many treasured memories of summers and Thanksgivings spent with family at the 'Shangri la' cottage on Belwood Lake, being part of Scouts Canada and attending car shows and races.
After graduating high school, Dad attended Wilfrid Laurier university, graduating with a Bachelor of Arts degree. It was then off to Althouse College in London, Ontario where he obtained his secondary school teaching certificate. He immediately was hired by Beal Secondary School where, unbeknownst to him, he would meet a fellow teacher who would later become his wife! Mom and Dad bought a house in downtown London and enjoyed driving a 1965 Ford Mustang (which we are sure he regretted selling). They gave rural living a try for 10 years when they moved to Thorndale, Ontario, as more space was required to welcome Allison and Sean to the family. Increasingly busy family and professional lives saw them move back to London where they would stay for the next 20 years. Dad spent countless hours on soccer fields, basketball courts and horse ranches supporting Sean and Allison's activities. One of his favorite things was taking family vacations, and he brought the family all over Canada, United States, Spain, and Portugal. Later, Mom and Dad enjoyed spending summers on Manitoulin Island, where he was able to drive his boat and show off his water-skiing talents!
Professionally, he taught at Laurier and Saunders secondary schools before retiring after more than 30 years in the classroom, positively impacting countless students. Outside of teaching, he was a very handy person who converted a car port into a family room at the house in Thorndale, built and designed a new deck at the house in London and was always busy in his workshop.
Retirement was filled with more travelling to Hawaii, Europe, Mexico, and the Caribbean. In 2009, Mom and Dad relocated to Vancouver Island (Saanichton), BC where they spent many happy years with friends and family.
Dad was a dedicated and devoted husband and showed great compassion and support as a caregiver to Mom as her dementia slowly progressed over the years. True to the love they shared, Dad visited daily her daily at Broadmead Lodge, where he was well known and loved by the staff, and still had a knack for getting mom to laugh and smile!
Despite the many challenges that came his way, he always maintained a positive outlook and calm demeanour. He was an excellent listener and exhibited great strength and poise throughout his entire life. Dad will be missed immensely by everyone who had the good fortune to know him, and we are grateful for the example he provided us, by living a life with purpose, dignity and compassion. The world is a far better place because of him and the ripple effect of all that he was.
At Dad's request there will be no funeral or memorial service. In lieu of flowers, donations can be made to the Saanich Peninsula Hospital & Healthcare Foundation.
---