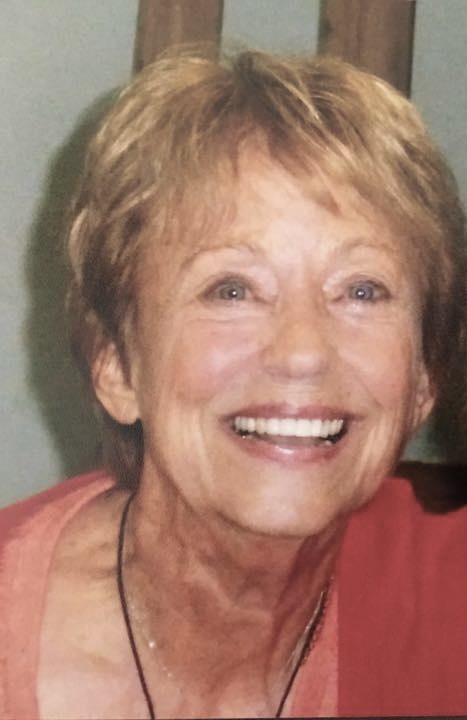 Joan Cuthbert: A Life Embraced, Memories Treasured
July 23, 1932 – August 30, 2023
It is with heavy hearts and a profound sense of loss that we announce the passing of Joan Cuthbert, a sweet woman whose life was a tapestry of love, laughter, and indelible memories. Joan's journey began on July 23, 1932, in Scarborough, Ontario, the third of six children to Gertrude and Albert Prosser.
Joan loved growing up in a large family alongside siblings Pauney, Norm, Fay, John, and Val. where the lessons she learned would shape the person she became. Her industrious and independent spirit took root during those years, as she embraced the joys of laughter, song, and family. These qualities would become the hallmark of her character.
From her early days as a secretary at Eatons to her marriage to her beloved Bill in 1952, Joan's life was an odyssey of love and adventure. Together, they criss-crossed Canada, leaving their footprints in Toronto, Vancouver, Montreal, and London. Summers at the Muskoka cottage with her young children showcased her resilience, love for nature, and sportsmanship that kindled cottage traditions that we enjoy to this day.
Joan's resourcefulness shone brightly, from her culinary prowess to her volunteer work to mastering diverse skills ranging from cake decoration to woodworking.
Joan approached each endeavor with a commitment to excellence that bordered on artistry. She could refinish and reupholster furniture with the skill of a professional, and her keen eye for design was reflected in every room she adorned.
Her quilts were woven with love, each stitch a testament to her dedication. The creative fire within her extended to the ice, where she emerged as a passionate and competitive curling enthusiast, contributing her time to clubs that became her second homes; Capilano Winter Club and Baie D'Urfe and London Curling Clubs.
Her sewing machine brought to life wedding and prom dresses, that rivalled the runways, figure-skating outfits and the most enchanting Halloween costumes, turning these life moments into magical memories.
But it wasn't just her talents that left an indelible mark – Joan's elegance and poise were admired by all who knew her. Her love for ice cream and singing brought delight to those around her, making every gathering a celebration.
Joan's legacy is one of family, bound by ties of love that stretch across generations. She leaves behind a lineage of love in her children, Ted (Cathy), Linda (Andy, dec), Diane (Jamie), and Peggy (Wayne), as well as her cherished 6 grandchildren and 7 great-grandchildren. She was predeceased by her loving husband Bill, whose memory lives on in the stories they shared and the love they nurtured.
In the quiet moments, when the wind whispers through the trees and the lakes shimmer under the sun, Joan's spirit will remain. Her bright blue eyes and radiant smile will forever linger in our hearts.
Free of pain, Rest in peace, dear Joan. Your journey here may have ended, but your legacy lives on in the lives you've touched.
In Joan's memory, her family and friends will gather to celebrate her life at Mount Pleasant Funeral Centre in Toronto, on October 7, 2023. Details will be announced on www.mountpleasantgroup.com once confirmed.
If you would like to make a donation in her memory, may we suggest, IODE Canada through CanadaHelps.org
---