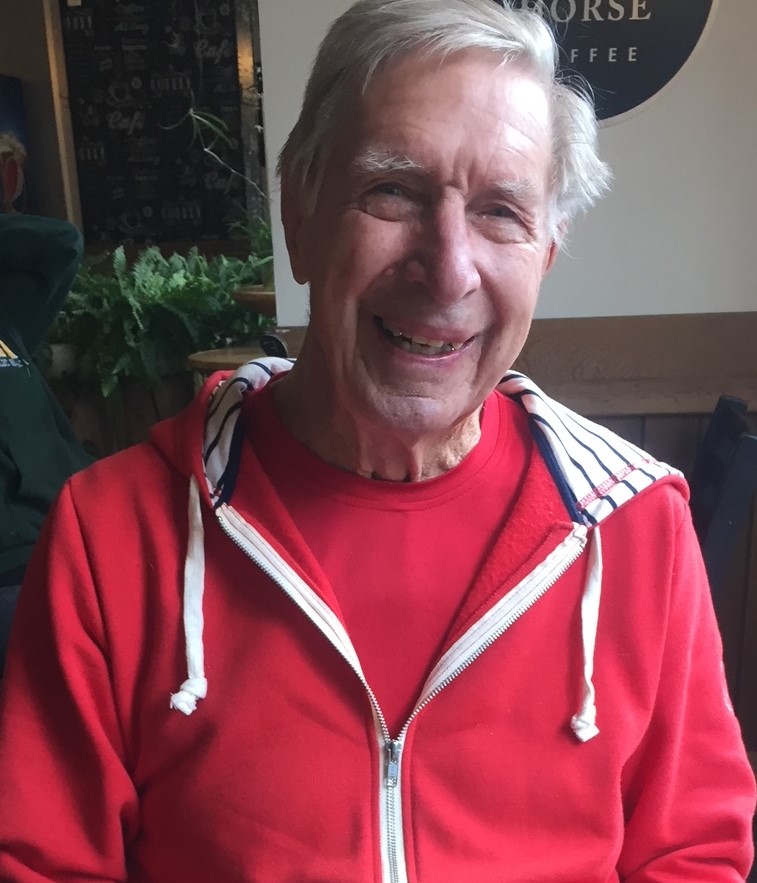 Geoffrey Meek, Lieutenant Commander RCN (Ret). 1930-2023
We are sad to announce the passing of Geoffrey Meek. He leaves behind his wife Judith, four children Tony, Su, Tanya and Sarah and numerous grandchildren, great grandchildren and close friends.
Geoff attended Royal Roads 1949-1951 and embarked on careers serving Canada over a span of many years. In the Armed Forces, he served on HMS Amphion, HMS Alliance, HMS Porpoise, HMS Totem and HMS Narwhal between 1955 and 1966, as Fourth officer, Lieutenant or Commanding officer. In 1967 he was the commissioning Commander of HMCS Onondaga. In subsequent years he served on HMCS Okanagan and Onondaga again. Following his years at sea, he taught at the staff school in Toronto and worked at the National Defence headquarters in Ottawa. He was seconded to the Department of Environment in the mini-sub program for 3 years leading up to his retirement from the forces in 1977. After that he worked for a number of years for the Canadian Coast Guard and then teaching at Georgian College.
Geoff was born in Ottawa and grew up in Kingston and Montreal. His career required relocation to many sites including Victoria, Halifax, Ottawa, Toronto, Malta and the United Kingdom (Greenwich, Portsmouth, Gosport, Devon, Helensburg).
In the year 2000, Geoff and Judy retired to Mte. Ste. Anne near Quebec City where they enjoyed travelling, skiing, kayaking, cycling and hiking. He was a lover of family, a good laugh, good wine and food, birds, dogs and the outdoors. In 2021 they relocated to the West Coast to be closer to family.
---