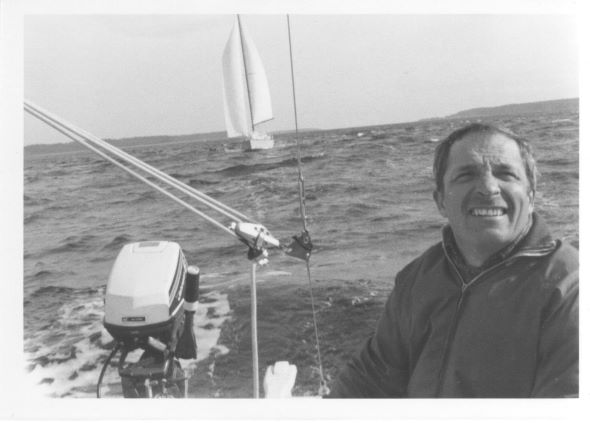 Garth Train was born in Toronto, Ontario on February 24, 1936. He died peacefully in Saanichton on May 20, 2021 after a short battle with lung cancer.
As a young man Garth joined the Royal Canadian Navy. He trained in gunnery radar and sailed on HMCS Huron and Iroquois, including service on the former's third tour to Korea in 1954. After leaving the Navy he joined the RCMP in 1960. After serving in B Division (various detachments in Newfoundland), L Division (Charlottetown) and A Division (Ottawa), he was commissioned to the rank of Inspector in 1975. In 1976 he moved to Sidney, British Columbia and served in E Division as OIC Telecommunications. After retiring in 1986, he joined the BC public service as communications manager for the BC Emergency Health Services Commission. He finally retired from public service and went to live on Pender Island, where he fished, sailed and built houses with his friends.
Garth was a man writ large, a strong character who made an indelible impression on everyone who came to know and love him. He will be dearly missed.
Garth was predeceased by his brother Brian and sister Joan. He is survived by his wife Frances; brother Clifton; son Brian and daughter Lesley, from his marriage to first wife Sandra; and grandson Akito.
A private family gathering will take place at a later date. In lieu of flowers, the family asks that those who wish to may make a contribution to a cause of their choice in his memory.
---