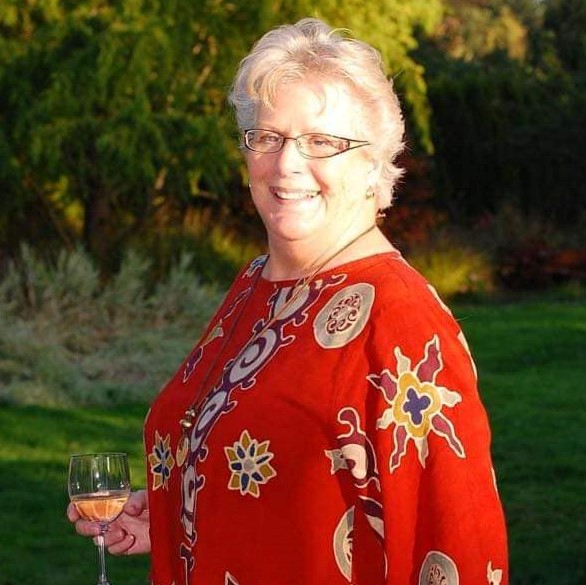 Ellen Rae (Pope) Green passed away peacefully after a long battle with dementia, on April 25th, 2021 at Royal Jubilee Hospital in Victoria.
She was survived by her four children, Barbara (Munson) Warmuth, Patricia (Munson) Glover, Richard Munson and Shelly (Scott) Richt, as well as their spouses Eric Warmuth, Roy Richt and Darren Purnell. She also leaves behind four grandchildren, Scott French, Jessica Glover, Amanda Sheeren, and Emma Richt, and six great grandchildren, Nathan and Tyler Kennedy, Riley and Willa Sheeren, and Roland and Edison French.
She was born in Victoria on June 12th, 1942 and was raised in Sidney with her parents, who predeceased her, John Ray Pope and Ellen Mary (Westover) Pope, alongside her two surviving sisters, Marlene (Pope) Halliday and Jean (Pope) Piacente.
Her father moved their family to San Francisco in 1954. Here, she started a family of her own, before returning to Sidney in 1974, to raise them.
She met the love of her life, Philip Green, who predeceased her in 2005, in 1991.The two embarked on many different adventures together, travelling to Guatemala, Australia, and New Zealand, just to name a few.
With Phil, she also gained two step daughters, Kim, and Kelly and Darrel Redlin, as well as seven more grandkids, Amanda, Lienne, Paul, Andre, Jacob, Jess and Emi, as well as two more great grandchildren, Austin and Winston. She was particularly close with Kelly, right up to the end, and she was very grateful for that relationship.
She had a love of art, especially oil painting, cooking, and entertaining, but her pride and joy was her family. She always had a loving dog and many cats by her side throughout her life. She prided herself on her beautiful gardens, especially her rose gardens, in which she created at each of her homes. She loved hosting gatherings for her family, friends and enjoying a nice glass of wine.
She was often the life of the party and known for her feisty and sassy spirit, (and sometimes stubborn attitude) and we will all surely miss her.
---