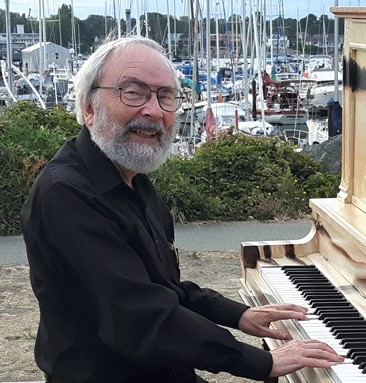 Donald Clifford Gaynor of Victoria, BC, passed away on Jan 2, 2023, in Royal Jubilee Hospital of Victoria after a short illness. Don was born in Winnipeg in 1944 and received his education in Vancouver, BC. After a B.Sc. in Mathematics at the University of British Columbia, he spent most of his career in Calgary working as an Information Technology specialist.
A childhood birthday gift of a film developing kit started his life-long hobby of photography. His greatest joy was a thirty-six-year association with Lake O'Hara Lodge in Yoho National Park, first as a seasonal employee and later as a photographer and software developer. His photographs of the Lake O'Hara area were collected into books titled "The Lodge at the End of the Rainbow" and "Lake O'Hara Lodge Staff Photos".
Don was predeceased by his father and mother, Clifford and Peggy Gaynor, and his only sister Patty. His friends will fondly remember a considerate, humble person with many hobbies and interests who gladly used his skills to help others.
---