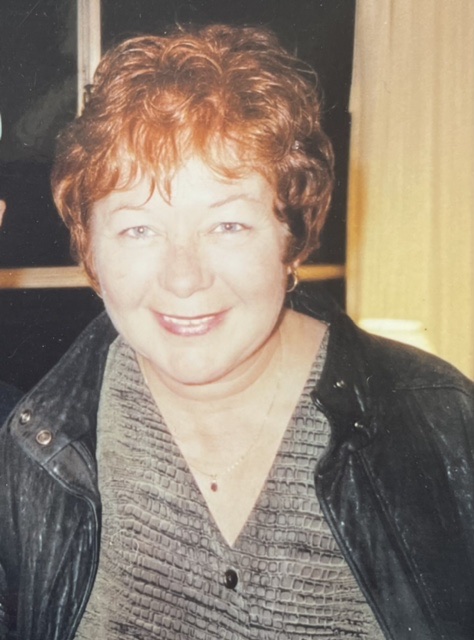 Debra Lynn Adams Keane
May 29, 1951 – April 7, 2022
On April 6 Debra Lynn put on her favourite outfit, fluffed her hair, applied a little blush and adorned her best dangly earrings to head out for dinner with two of her best girlfriends; Kate and Michelle. Sadly, it wasn't meant to be, Debba passed away in the morning of April 7 after suffering a blood clot the night before as a result of stage four lung and brain cancer. She left us peacefully and with her friend at her side.
Debra Lynn was a southern belle at heart and a hippie in spirit, she was born in Alameda County California in 1951 to Reudolph and Ida Adams. She was predeceased by her parents and her older brother Rudy and survived by her younger sisters Viki McAbery and Renie Grant.
Debra Lynn was a loving mother and grandmother; remembered lovingly by daughter Amy Walt (Chris), grandsons Giovanni(23) and Markus(18); daughter Sarah Granewall (Curt), granddaughters Baylee(13) and Zoe(11) and predeceased by her youngest child Adam Keane. Tragically Adam was killed on March 26, twelve days before Debba passed away. Debra Lynn believed with her whole heart that when she left this world she would be with her son. She found peace in this knowledge and died with a purpose, the same purpose she always held as a mother, to care for and love her children to the best of her ability.
Debra Lynn graduated from San Leandro high school in California and started her first job with the FBI in San Francisco. Shortly after she migrated to Canada in 1971 landing in Nelson BC where she met Thomas James Keane and over the next 18 years they married, moved around BC (Lund, Vancouver, Terrace, Vernon and Victoria) and had three remarkable children. Debra and Tom divorced in 1990 and Debra carried on as a strong single parent for the remainder of her years. She enjoyed a variety of hobbies and activities throughout her lifetime; community theatre, a love of basket weaving, Halloween costume creating, cooking, dragon boating, the occasional motorcycle convention and an undeniable passion for gardening. She was a true Renaissance woman with an adventurous spirit, a feisty attitude, a spiritual soul and a loving heart. She loved her family and cherished her friendships. She will be greatly missed by many and remembered by all that crossed her path. Rest in peace Debba, give Adam a kiss from all of us.
---