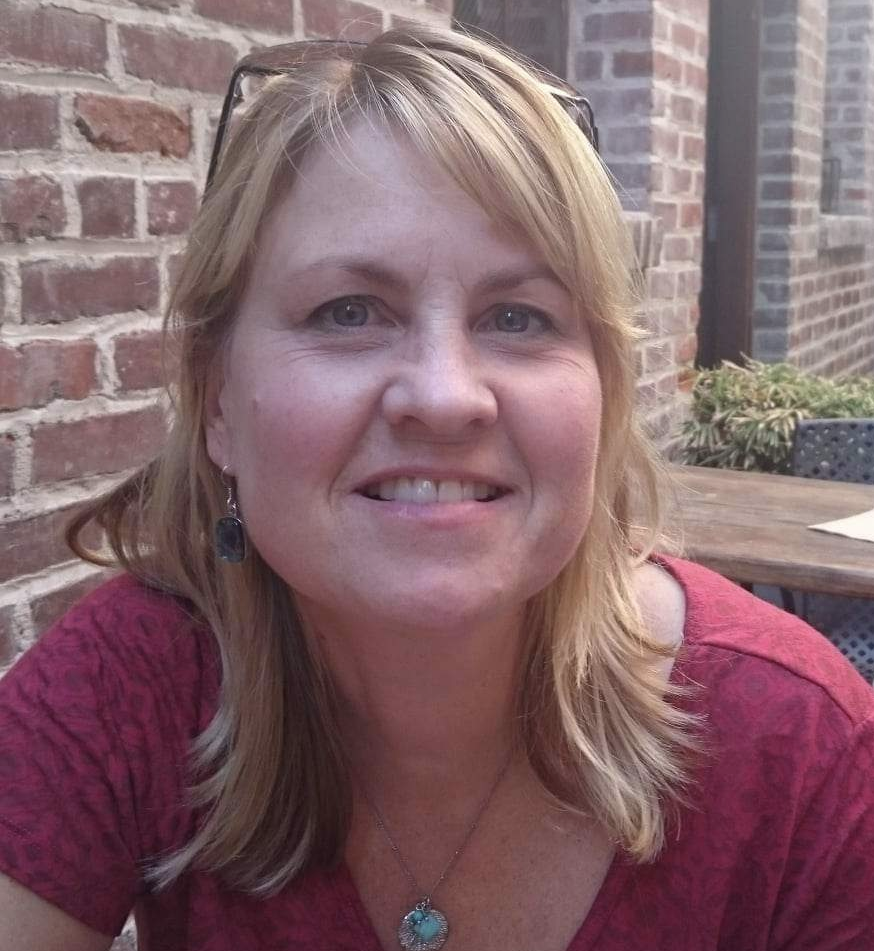 Cynthia Lynn Turner (nee Barr) passed away on the morning of the 27th of December 2022 after a difficult hard-fought 4 year battle with ALS.
Cynthia was born on the 17th of October 1964 (her parents' 5th wedding anniversary) in Scarborough (Ont). She moved with her family to Durban (South Africa) in the mid-70s for 4 years when her father was transferred there. Her mother passed away while in South Africa in 1975 and her father remarried shortly thereafter. The blended family moved to Thunder Bay (Ont) in 1978, but two and a half years later they returned to South Africa, this time in Pretoria. During her first year there, she continued her beloved synchronized swimming training and captured the National High School Championship in 1981.
When the family again moved to Durban, Cynthia attended Rhodes University in Grahamstown where she graduated with a pharmacy degree. While at Rhodes she met her future husband Gareth, and they were married on Gareth's childhood farm Strawberry Hill in 1990. After their move to Canada, their first son Kai was born in 1996 while living in St. Catharines (Ont) and their second son Kenton in 1998 in Victoria (BC).
After leaving South Africa in the mid-80s, Cynthia worked in drug store retail for the first few years while living in St. Catharines and Sidney (BC) before eventually moving into hospital-based pharmacy practice in Victoria. She enjoyed a very successful career, ultimately becoming a Medication Safety Pharmacist at Vancouver Island Health Authority in Victoria.
Outside of work, Cynthia enjoyed gardening, home improvements, and exploring the beauty of Vancouver Island through hiking, biking, kayaking, windsurfing, skiing and camping. She had a love of the outdoors, with many happy summers spent on family camping trips in Tofino, Sidney Spit and NitNat, often joined by her brother Darrell and his kids.
But her biggest joy was her boys. As a proud hockey mom, Cynthia encouraged her sons Kai and Kenton in their love of hockey, and supported them in their minor hockey careers.
Cynthia was known for her bright and caring personality, which she shared with her many circles of friends. She was loved by those around her and will be missed dearly.
Cynthia was predeceased by her mother Barbara on the 13th of September 1975, her stepmother Trixie on the 2nd of August 2016, and recently by her father Russell on 28th May 2022. She is survived by her husband Gareth, sons Kai and Kenton, brother Darrell (Lesley), and sisters Katie (Kevin) and Jane (Greg).
A Celebration Of Life is planned for 2:00 Saturday March 18th at Sea Cider Farm (2487 Mt St Michael Rd, Saanichton, BC).
---