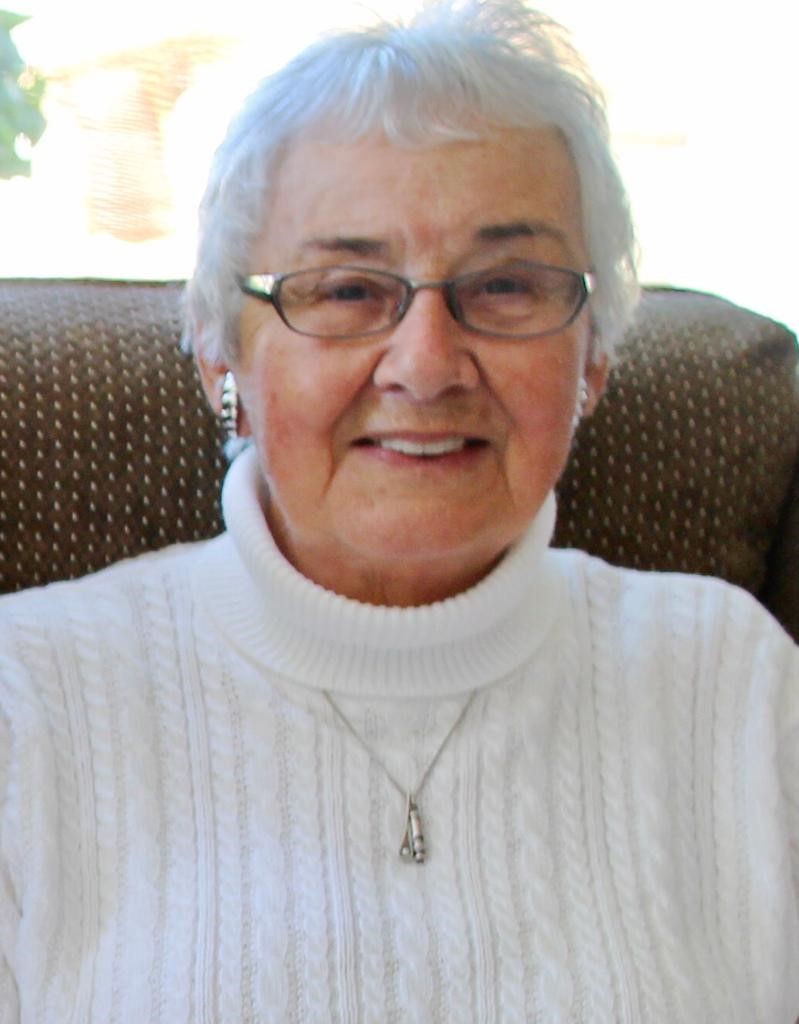 BROWNING, Betty Irene 1931 – 2021
Mom died peacefully at Sidney All Care on March 18, 2021 at the age of 89. She was predeceased by her loving husband Archie. She is survived by her sister Jean, sons Kim and Scott (Marie), grandchildren Renee McIlraith (Shawn), Clayton (Melanie Stipdonk), Jordy (Courtnee Anderson), Katelyn Brewer (Curtis), Lena Gilson (Gareth), Jonathan (Jessie Rober), along with 11 great-grandchildren.
Betty was born in Erin, Ontario, grew up in Brampton where she met Archie when he was recruited there to play lacrosse. Lacrosse is also what brought them to Victoria when he joined the Shamrocks in 1951, most of their lives were spent raising their family and retiring as proud residents of Esquimalt.
Sport played a significant role in Betty's life as participant, parent/supporter and fan. She was an avid curler in Esquimalt and remained a lifelong fan attending many Briers, Scotties and Worlds. She saw more than a lifetime's worth of lacrosse games and was occasionally recruited to don goalie pads in the backyard for the boys to practice!…..a little weak on bounce shots. Don't worry, we used tennis balls!
There are other Betty stories to out: backing the car out of the garage so the boys could play on a rainy day (she didn't drive)….pretty sure there is still blue paint on that rock wall. Threatening any of her grandkids who beat her at euchre, the traditional punishment was banishment from the will.
Mom was the glue of the Browning family. After we lost Archie much too early she ensured family gatherings continued and biannual ski or lake vacations were instituted to ensure more family time.
The family would like to express our thanks to the wonderful team of caring, engaged and supportive staff at Sidney All Care.
You are loved forever and missed Mom, Grandma Betty/Momma Bette. We are comforted by the knowledge Dad is waiting for you with a rye and ginger.
Due to COVID restrictions the family will hold a private memorial at a time when the situation allows. Donations in her memory may be made to Research Programs at Alzheimer Society of Canada, the Esquimalt Gorge Park pavilion project or to your charity of choice.
---