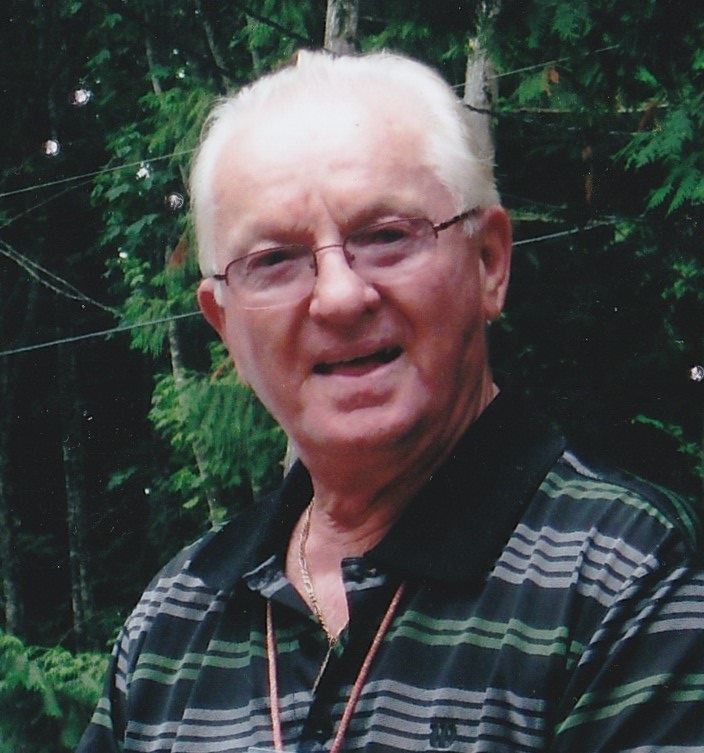 In Loving Memory
Robert (Bob) Robson, husband, father, grandfather, great grandfather, uncle and friend to so many passed away peacefully on June 14th, 2023 at the Saanich Peninsula Hospital Extended Health Care Unit in Victoria BC. Robert lived a full life just shy of what would be his 91st birthday.
Robert is survived by his wife Norma; three sons Peter, Steven (April), Daniel (Leasa); grandchildren Joshuah, Christina, Amanda, Jessi; Daylin (Nicola) and Aaron; great grandchild Thatcher.
Robert was born in Vancouver BC to Peter and Ann Robson. He grew up in Vancouver where his father worked as a barber at the corner of Granville and Robson Street. Along with his older brother Joe and older sister Velma, the family relocated to Abbotsford where they bought and operated a hotel for several years that the family helped with. Like his father and brother Joe, Robert would also train to be a barber. With his newfound barbering certificate in hand Robert made his way to the little town of Courtenay in 1946 where he worked for several years with "Percy" learning the fine art of hair cutting. Soon after Robert opened his own barbershop on 6th Street in Courtenay which would be known as Bob's Barber Shop. After 40 plus years and at the age of 65 Robert would retire.
Robert enjoyed fishing, hunting, skiing and everything else related to nature. He was an exceptional father, loving husband and enjoyed his grandchildren whenever the opportunity presented itself.
The family would like to thank all the staff at Saanich Peninsula Hospital Extended Health Care Unit 2 who cared for Robert for the past three and a half years. A special thank you to Dr. Andrew Kwasnica who provided exceptional primary health care for Robert for the past six years.
There will be a private family gathering to celebrate Roberts life in September.
---